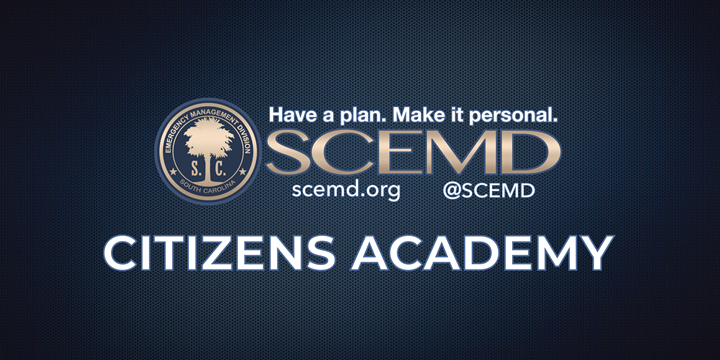 The South Carolina Emergency Management Division is accepting applications for our new Citizens Academy, where community members are given a hands-on opportunity to learn about the state agency responsible for coordinating the preparation for, the response to and the recovery from major disasters in South Carolina.
The academy is designed to help residents understand how SCEMD operates. This course will focus on understanding the role of SCEMD during emergencies, emergency management operations and emergency preparedness. The goal is to provide information to residents that they can take back to their communities to help others be personally prepared for emergencies.
This course will include a tour of the facility, classroom instruction and a tabletop exercise. 
For questions regarding the Citizen's Academy, please contact pio@emd.sc.gov or (803) 737-8500.
Dates for the next academy are TBD.